It may seem a little early to be thinking about canning your Summer harvest, but it's the perfect time to save on all of the tools you'll need. I'm often asked by readers which canner I recommend, to which I respond "an All-American." No matter the size of canner you choose, the All-American Pressure Canners are built to last with heavy-duty-aluminum and metal-to-metal seals (no gaskets to replace). My All-American Pressure Canner has been a great investment, allowing me to can large amounts of tomatoes, green beans, pinto beans, pie fillings and more.
Right now, you can save over 40% at Amazon on the All-American 30-Quart Pressure Cooker/Canner
 that I use.  This 30-quart model holds 19 pint or 14 quart jars to speed your canning projects along. It's the perfect Mother's Day gift to yourself!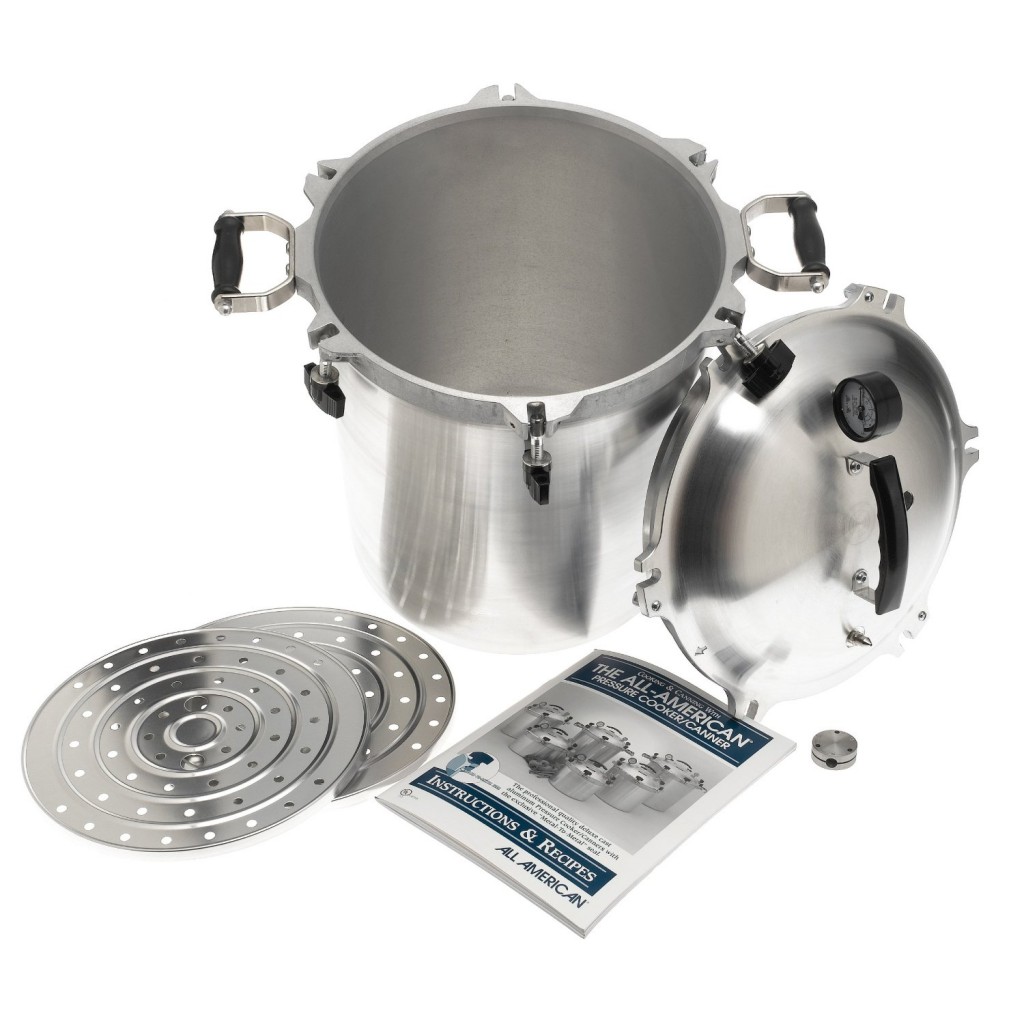 Tags: food storage, pressure canning