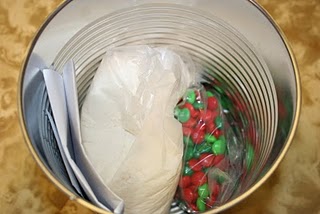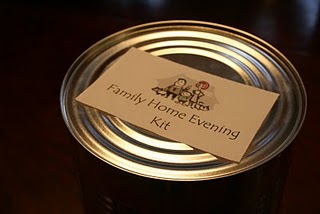 If you rotate your #10 food storage products, like I do, then you may have found yourself looking for creative uses for your collection of empty #10 cans. (You can't bring yourself to throw them out, can you?  Me neither!)
I found this clever idea from www.ldsactivitydays.blogspot.com for a Family Home Evening lesson (complete with treat) in a can.  I was going to save this idea for my Christmas blogs, but I thought if I share it now, you can be watching for cake or brownie mixes on sale to include.  They sealed the cans, but I'm thinking you can reuse old cans as well. For gift giving, it would be cute to wrap the can in scrapbook paper and ribbons, etc.
Click HERE for the instructions and links for the lesson.  If you try this fun gift idea, I'd love to hear about the lesson and treats you use, or how you decorate your cans.  Please post your ideas!