Technically, these aren't really "recipes," per se.  And one of them doesn't even include true "food storage" ingredients…unless you consider M & M's food storage (which I do. They store for years in the freezer). I do however think you may enjoy these fun Thanksgiving ideas, so I wanted to share them.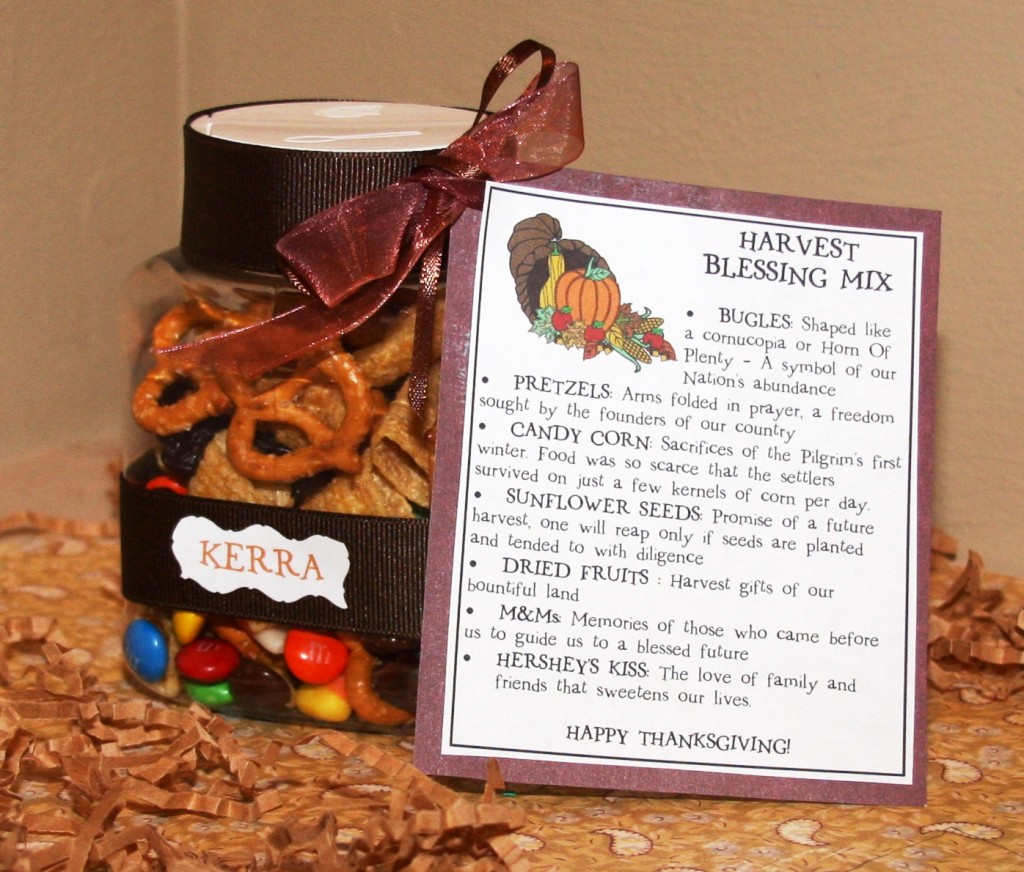 Try making "Blessing Mix," a thoughtful combination of sweet and salty treats that guests can snack on before the big meal.  Package in cello bags, little canning jars, or reusable mini storage containers (like the one I used above), and label with guests' names to mark their places at the Thanksgiving table.
I've created the tags for you here: Harvest Blessing Mix.  Just open and print!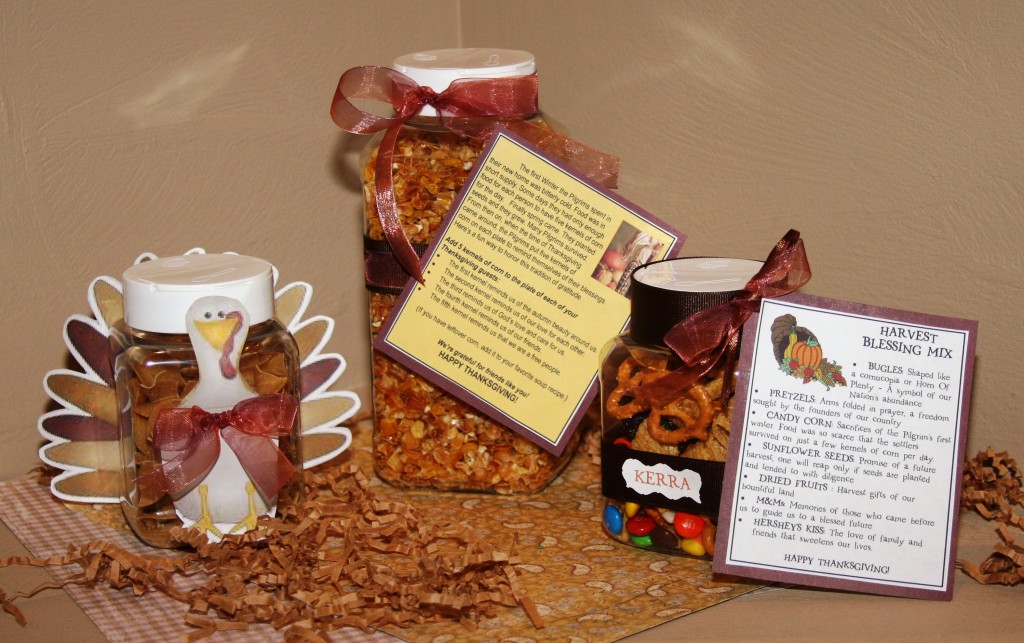 You can also put your dehydrated corn from food storage to good use by packaging it in a cute container and attaching the printable tag below.  The tag shares a tradition of gratitude based on the experiences of early pilgrims, telling the recipient to place a few pieces of corn on each dinner plate and invite guests to share something for which they are grateful for each piece of corn.
This is also a great way to show others that food storage foods are practical for every day use.  Let your recipient know that any leftover dehydrated corn will be great added to their next soup recipe!
Click here for the Pilgrim Corn tags.
The other container in the photo is a container decorated to look like a squatty turkey and filled with Turkey Noodle Soup Mix.  Turkey Noodle Soup Mix uses pasta, bouillon and spices from food storage, and is a tasty way to use leftover turkey.
If you want to make these for Christmas, there are printable Turkey Noodle Soup Christmas tags under the Food Storage Printables tab at the top of this web page. Just print them, glue onto cardstock, and fold over the top of cello bags filled with the soup mix.
All of my storage containers are from Alison's Pantry. The containers shown in this post have shaker tops, and can be reused for bulk spices.
Tags: Food Storage Recipes, Thanksgiving, Thanksgiving recipes