I am doing some product testing this week so my posts won't be "all about food storage," but they will still be all about great food you can make at home.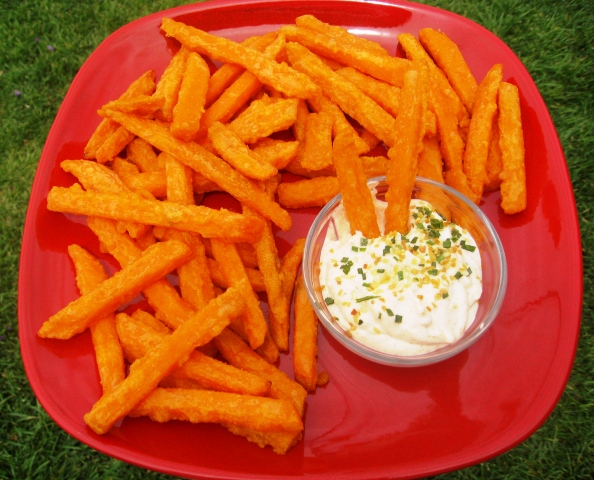 I love baked sweet potatoes, but unfortunately my kids do not.  However, when I make a pan of Sweet Potato Fries they gobble them up. These sweet potato fries from Alison's Pantry are ready for the oven straight from the bag and bake in about 15 minutes.  They make a fun, finger food that is crispy on the outside and smooth on the inside.  Sweet potato fries are a much healthier alternative to fries made from white potatoes.  They have 3 grams of fiber, are lower on the glycemic index, lower in fat than deep fried french fries with no trans fat, and they are full of antioxidants.  It's almost an added bonus that they are absolutely delicious!  When I first tried these fries, I thought the case may be too big for my family, as they come in a case of 6 / 2.5 lb. bags, so I split it with a friend.  We ended up devouring our bags and counting the days until our next order from Alison's Pantry arrived.  We don't like ketchup with these fries, but try them with blue cheese dressing or this simple dipping sauce:
SWEET POTATO FRY SAUCE
1/4 cup sour cream
1/4 cup mayo
1/2 tsp. paprika
1/2 tsp. Garlic Supreme
Stir all ingredients together and use as a dip.
Tags: Alison's Pantry, fry sauce recipe, sweet potato fries, three-month food storage