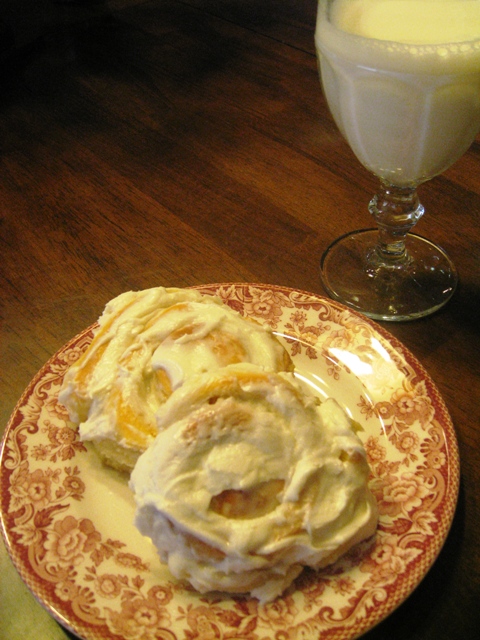 If you've ever thought that baking homemade cinnamon rolls seemed out of your league, then AP's Supreme Sweet Roll Mix is going to make you feel like a domestic diva.  The mix only requires a few ingredients and produces delicious, reliable results every time…perfect for when you want to eat something "homemade" but just don't have the time  for it.  The rolls have a feather-light texture and decadent sweetness.  Like I mentioned about the Pretzel Mix, Supreme Sweet Roll Mix is another great product to familiarize new bakers with breadmaking.  The dough is really easy to work with.  It rolls out beautifully smooth.  From there you can customize the rolls to your liking.  The package suggests spreading the dough with butter and then sprinkling it with brown sugar and a cinnamon-sugar blend before rolling.  Of course you could also make orange rolls by sprinkling granulated sugar and orange zest over the butter and then coating the rolls with an orange frosting after they bake.  If you're feeling adventurous and want to try something deliciously different, try this variation: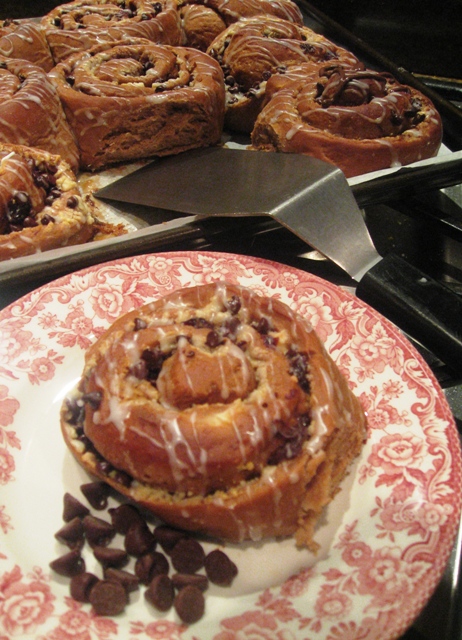 BLACK FOREST SWEET ROLLS:
Before adding water to the mix, stir in 2 tablespoons of cocoa powder to make a chocolate dough.  After the dough has risen, roll out and spread with cream cheese instead of butter. Then sprinkle on about 1/2 cup brown sugar, 1/4 cup mini chocolate chips, and 1/4 cup dried sweet cherries (soften the cherries in boiling water, drain, and then chop into smaller pieces).  Roll the dough, cut into equal pieces and allow to rise again before baking as package directs.  These Supreme Sweet Rolls are rich and really, really good warm out of the oven.
Tags: Alison's